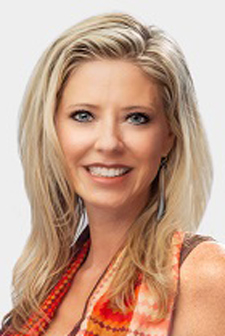 As Andy Williams would sing, "It's the most wonderful time of the year!" With the holidays quickly approaching, the pressure for finding gifts for your loved ones is on! Have you made your list and checked it twice? If you need help finding locally made goodies and cool home gadgets to buy your loved ones (and yourself) this season, look no further. I've compiled my favorite gift ideas for this year's festivities.

Locally made gifts
When you shop from local stores, boutiques and vendors, you're supporting small business owners in your community. If you're looking for some nontraditional gifts to share with your out-of-town friends and family this holiday season, you can find some of the most special, unique items at the Sarasota Farmers Market. From orchids to soaps, candles, munchies and more – the farmers market has an array of goodies to share with your loved ones.

If you're feeling especially zesty, you could give the gift of fresh Floridian citrus! Sarasota is home to several farms and groves, but some of my favorites are Brown's Grove and Dundee Groves. Nothing beats a nice Florida orange! Add a nice bottle of champagne to your gift and you've got the perfect mimosa set.

A wonderful way to support local artists and offer your friends and family a uniquely tailored gift is by purchasing an art piece from a local collection, like the Art Center Sarasota.

High tech home tech
We all have relatives who could use a little assistance at home – that's where smart home gadgets come into play. I've talked about some of my favorite smart home technologies like doorbells, thermostats and security cameras that can all be accessed through your phone, but I'm also going to tout some new items to consider this year.

For those of us who always want the house to smell like fresh-baked cookies but don't want to have to deal with the cleanup involved, the Pura Smart Home Fragrance Diffuser allows you to customize your scent from the convenience of your phone.

Imagine making your coffee without even having to get out of bed. Cafe Smart Drip is making that dream a reality. Universal remote controls might be a thing of the past, but essentially they've morphed into our smartphones.

Last but certainly not least, the best piece of smart home tech to invest in by a longshot is a Roborock. This vacuum and mop combo kit knocks its predecessor, the Roomba by iRobot, out of the park completely.

—

Whether you're gifting your loved ones a small piece of Sarasota, helping them upgrade their smart devices, or just rolling with a quick and easy gift card, you are sure to impress your loved ones with these ideas. Happy holidays!