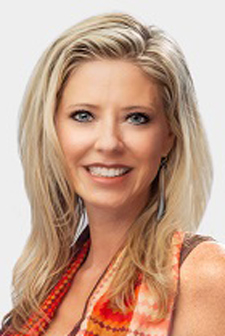 So, you found the perfect Realtor, and feel more prepared than ever to sell your home. But, before you can get your property placed on the market, you'll need to sign a listing agreement.
A listing agreement is a legally binding contract between the seller and the real estate brokerage that is helping you sell your home. The agreement states that the seller is hiring the Realtor to handle their home sale and authorizes them to find a buyer. In exchange, the seller agrees to pay the brokerage a commission fee.
Do I have to sign the listing agreement?
If you plan on working with an agent or broker, you will need to sign the listing agreement to outline your preferences along with the agent's duties, commission fee, property access, items included or excluded in the sale of the property, listing/contract time period and many other important details that go with selling a home.
Can I negotiate a listing agreement?
You can negotiate several parts of a listing agreement, including brokerage/agent duties, listing price, agreement duration and listing type. Most minor changes can be made right on the contract, but bigger changes might need to be added to an addendum at the end of the agreement.
How long does a listing agreement last?
In general, a listing agreement can last for any amount of time you and your agent agree on. Most listing agreements last three to six months. If the agreement expires and you're satisfied with your agent's work, it's easy to renew the contract.
How much does a listing agreement cost?
It usually doesn't cost anything to sign the listing agreement itself. You probably won't pay anything upfront, but the contract will specify the broker or agent's commission fee. This fee is paid at closing once the title is confirmed and the property is formally signed over to the buyer.
What if my home doesn't sell?
If your home doesn't sell within the time frame outlined in the listing agreement, you have two options, either renew the agreement and keep your current agent or hire a different agent. If you choose to find a new agent, review the termination section of the agreement to make sure you won't owe any fees for the expenses incurred during the listing period.
If you're ready to sell your home in Sarasota and are looking for an agent who knows the area, give me a call at 941.225.1500 or email me at amychapman@michaelsaunders.com.