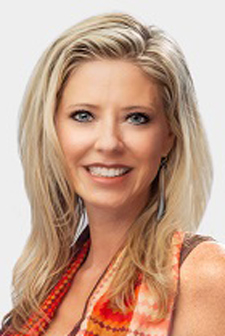 Picture this: you're ready to start looking for a new home, but you aren't so sure what to look out for. Some listings may be tricky, while some are just treats!

When you step out into the housing market, you're greeted with a lovely pair of rose-colored glasses that might make it harder for you to see which houses are true gems on the market versus those that just use crafty language to trick you. I share which words to BEWARE of when you're on the hunt for a new home below.

"Fixer-Upper"
Naturally, this is not something buyers want to read – unless they're a part of an HGTV series. Any time you see "fixer-upper," assume that there will be several items that still need improvement. Similarly, when sellers use the phrase "good value," that usually tells me that the property may not be the best looking or most up-to-date. If you do come in contact with a home that you love that could use some TLC, don't hesitate to request the owners to fix anything during the negotiation process.

"Must Sell"
While this might at first glance seem like an opportunity to negotiate pricing and get a good deal on a house, that is rarely the case. This descriptor indicates that there may be something wrong or undesirable about the home. If you're curious about a house with a "Must Sell" sticker, proceed with caution, and consult your Realtor to help you vet the situation!

"Starter Home"
This descriptor can be deceiving. When buyers see "Starter Home," they usually assume that it isn't family sized. This is a common misconception. Even if it is small, it could work for a small family. Don't knock a home without checking the room layout and square footage first.

"Cozy"
On that note, CHECK THE SQUARE FOOTAGE! If a home is listed as "cozy," there is a big chance that it will be uncomfortably small. If your family is large or growing, you don't want to have to waste your time on a home that might be too small. Always check the details and ask questions if you don't have the answers available to you.

My biggest piece of advice for new homebuyers is to consult a trusted Realtor to help guide you along the way. The process of finding and purchasing a home can be a daunting one. You'll need a partner by your side to help make the transition smooth and easy. If you're looking for a home in Sarasota, give me a call at 941-225-1500.