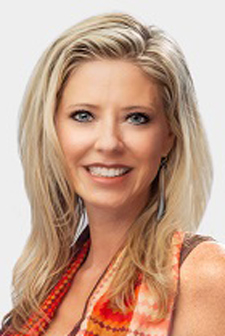 There is no neighborhood quite like The Meadows. With its luscious scenery, prime location and myriad of family-friendly activities, I couldn't imagine living anywhere else in Florida. If you're like me, you know The Meadows is not just where we live, it's our home. If you're curious about what life is like in The Meadows, here are a few of my favorite things about being a resident.

Location, location, location!
Not only is The Meadows just minutes away from the fun, bustling downtown scene, but its prime location is also only a mere 10-15 minutes away from the beautiful white sandy beaches of Sarasota. Do you like to live within walking distance of restaurants, banks or your local hair salon? Well, you are in luck if you live in The Meadows! The Meadows Shopping Village provides its own travel agency, bank, dentist, restaurants, boutiques, barber and beauty shops, a private pre-school and more.

Become part of a lively neighborhood.
The Meadows is much more than a neighborhood, it's a vibrant community. There is never a lack of things to do or fun to be had here. Our most notable destination, The Meadow Country Club, hosts events throughout the year that allow you to get to know your neighbors. If you're interested in a more active lifestyle, The Meadows is the place for you. There are three golf courses, tennis courts, country club pools, a fitness center and a pro-shop, staffed with top-notch professionals.

Soak in those gorgeous Floridian views.
You've never seen a sunset quite like we have in The Meadows. With its moss-laden oaks, butterfly gardens and pet-friendly walking trails, the community looks like something out of a painting. The Meadows boasts a lovely oasis for those seeking residence outside of the city. You can ride around on your golf cart, stop at one of the beautiful lakes to fish or take a moment to swing by the memorial garden to breathe in the fresh air and read a book.

Because of my love for this community, I share with prospective buyers that they're buying more than a house or a condominium. Like you, I know The Meadows offers so much more.
If you're interested in learning more about the community, contact me today by calling or texting me at 941-225-1500 to get started.