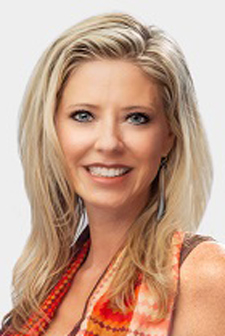 As we near the holiday season, I'm once again reminded how lucky I am to get to do what I love in the city that I hold near and dear to my heart with the most incredible clients. In my tenure as a Realtor, I've met several different kinds of clients, each with their own unique needs and personalities. But, some of my favorite clients have one very special thing in common – their drive to reach their homebuying or selling goals. I share my top three favorite kinds of clients below.

The go-getter
The go-getter is exactly as their name touts – they are on a mission to make things happen. Because this type of client is someone who is ready to do whatever it takes to find what they're looking for or to make the sell, it's no surprise they are among the best clients to have in the business. With go-getter clients, my job is made easy, as they will often come in with a list of needs, wants and a tenacity to move forward. Plus, they are the first to give me a call when they're ready to make the big move. Several of my previous clients are go-getters!

The team player
Another of my favorite types of clients are team players. These clients are creative problem solvers and collaborators. What they share is important, so paying close attention is key. I love working with these kinds of clients, because they are very personable, some of which I've become close friends with during the process.

The prepper
One thing a lot of new homebuyers/sellers tend to forget about is the amount of time, money, paperwork and people involved in making a real estate transaction happen. Luckily, there are some who have done their research. These clients are well-prepared, pre-qualified and ready to sign off on their new home. Whenever I get a client that has all of their ducks in a row, I know they are going to be successful in their journey on the market.

Which type of real estate client are you? Are you more of a go-getter or a team player? Or, have you started making a list and checking it twice to be prepped and ready to sell after the holidays? If you're ready to find out, give me a call at 941.225.1500. I'm ready to help you reach your goals in the Sarasota housing market.