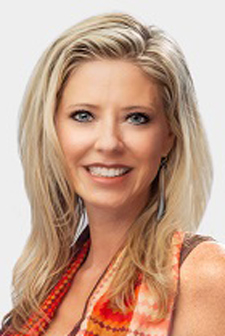 It smells like springtime in Sarasota! Are you ready to whip your home into selling shape? Get your supplies ready; I've put together a list of spring cleaning ideas to help you get your home ready to sell this season.

Bust out the power washer
If you've ever used a power washer, or simply watched YouTube videos of people using them – you know how satisfying it can be to scrub off all of the dirt and grime that has accumulated. Take it to the driveway, the porch or patio and even the bricks on the home. You'll see an immediate improvement in your home's curb appeal.

Out with the old, in with the new
It wouldn't be spring cleaning without decluttering old items. Not only does it feel good to be able to have more storage space, it will also help you in the long run whenever you move. It's less to have to worry about getting from one place to another. Plus, the absence of it around the house will be an attractive aspect for buyers, as they don't want to feel like they're moving into someone else's home.

Lighten up!
Lighting fixtures are an easy DIY project that will help modify and modernize your home. Say goodbye to those long fluorescent tubes and hello to something more contemporary, warm and inviting. Everyone's taste is different, so it's important to do your research on popular fixtures and consult your Realtor about buyer friendliness before you purchase an expensive fixture.

Add a pop of color
When was the last time the walls of your home were painted? Sometimes even painting on a fresh coat of the same color will make a world of difference. Whatever the case may be, examine each of the walls in your home and determine whether the colors are buyer friendly and if they have chips, holes, stains or knicks. It may be time to apply a new coat of paint!
If you're ready to get your house in tip-top shape to sell, be sure to add these items to your spring cleaning checklist. If you live in or want to move to Sarasota, I'd be happy to connect and help you find a fresh new space for you in time for summer. Give me a call at 941-225-1500 or email me at amychapman@michaelsaunders.com.