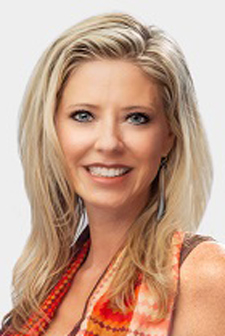 Sarasota, Florida, has a lot to offer – fine dining options, an eclectic arts and culture scene and incomparable white sand beaches. So, it's no question that SRQ is also a top destination for domestic and international travelers. If you have an investment property, you may be tempted to capitalize on the wanderlust life and rent the property out as an Airbnb instead of leasing it to a long-term renter. Whether you choose to host your investment property on Airbnb (or another provider like VRBO) or go the traditional renting route, consider the following pros and cons of each.

Airbnb
Pros:
Hosting an Airbnb can be a lucrative, secondary source of income, especially in the Sarasota area. As a host, you have more flexibility to lower or raise the rental price throughout the year. Your rate can be based on demand, which is often affected by several factors like day of the week and the season. Among the most successful Airbnb hosts, it's not uncommon to pay off a month's mortgage in the first week during a peak season.
The pandemic increased the demand for tourists searching for long-term vacation rentals, as hotels can get expensive and safety remains a concern among travelers. Additionally, as many employers allow their teams some flexibility to work remotely, there's growing demand among workers seeking a comfortable destination where they can efficiently work during the day and then enjoy the area's recreational offerings. We're all about the "work hard, play harder" philosophy here in Sarasota, and your investment property could be an ideal setting for that type of visitor.
Cons:
Hosting an Airbnb requires a lot of upkeep, which can pile up on costs. In addition to cleaning or hiring a housekeeping service after each guest checks out, there are costs that go into obtaining and keeping that "superhost" rating. Responsibilities include maintaining the lawn, keeping all rooms tidy, replenishing food if you choose to provide any, and replacing items like light bulbs and batteries throughout the property. Quality amenities like nice furniture, decor, a laundry unit and even bath towels are expectations among guests and can eat into your profits.
The flow of hosting Airbnb guests can be inconsistent and unpredictable. If you're lucky, peak seasons could bring a near 100% occupancy rate for your property. Other times of year are going to be more sporadic. How often your property is occupied also greatly depends on your rating and reputation on Airbnb, which means becoming a regular and coveted host won't happen overnight. If you rely on Airbnb revenue to pay your mortgage, understand there's a risk at stake and you need to plan and budget accordingly to avoid defaulting on payments.
Renting
Pros:
Tenants who rent have a set timeline for being the property's occupant. One year per leasing agreement is the most common, but that length can range in either direction depending on the agreement between each party. A leasing agreement means you'll have a consistent flow of net revenue, saving you from the unpredictability of hosting an Airbnb.
Unlike for an Airbnb, tenants who rent are responsible for keeping your property in mint condition. That takes the pressure off of you to make sure all rooms are kept clean and the lawn remains perfectly manicured year-round. You also don't need to worry about furnishing each room, and if you do, that can be factored into the monthly rent and even get you a higher rate. Typically, as a landlord, you only have to worry about maintenance and cleanliness in between tenants, which is much more rare than in between Airbnb guests.
Paying for monthly utility bills like electricity, internet and water are typically the tenant's responsibility, not the landlord's. As an Airbnb host, you'd be responsible for paying for these utilities each month.
Cons:
With traditional renting, you are dependent on one tenant for a long period of time. Once a lease is signed, the agreed upon rent is what you'll be receiving each month. You don't have the luxury to fluctuate your rent throughout the year during peak seasons like you can with a vacation rental.
The flow of incoming revenue from a long-term renter is more consistent, but that's only the case if your tenant never misses a payment. Tenants can also break leases early, which can potentially cause a financial setback if you can't find a replacement tenant right away. While it's rare, going to an eviction process with a noncompliant tenant can also get costly and timely with lawyer and court fees.
If you decide to get into the investment property game, there are lots of factors to consider before you decide what to do with it. There's potential for a return on investment if you market your property as a vacation rental or a long-term rental, but both come with its range of advantages and disadvantages. And remember, if you decide to get into the business, refer to the homeowners association bylaws – some neighborhoods may not allow rental properties.
If there's a property you're eyeing as a potential investment property, I'm happy to begin that conversation with you to determine the most suitable strategy. Contact me at 941-225-1500 or AmyChapman@michaelsaunders.com.