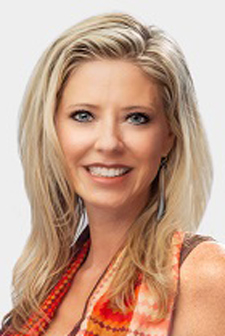 So, you're buying a house – or, at least, trying to. As a Realtor, it's my job to suggest stepping into the market to see what's out there, and sometimes, that means joining the party. An open house party, that is.
Open houses offer potential buyers an opportunity to not only picture what the house might look like for them, but also offers them a chance to see aspects of the house that might not show up in photographs or virtual tours. To help, here's a homebuyer's checklist of things you should consider at your next open house tour.
Windows: Is there enough light in the home to fit your needs? Look specifically if they are facing the right direction to let sunlight in and whether they open to a nice view. This means no peering directly into another neighbor's window or a nearby parking lot.
The layout- does the floorplan and room sizes work for you? For example, if you like to cook, checkout the kitchen layout to see if there is enough prep area and storage in the cabinets. And if you need separate TV areas, does the floorplan offer two different rooms where sound can be minuscule if different TV binging is happening? And if you need a home office, look for an area or room which can be designated for that purpose.
Take a walk in the backyard. Does it offer you the space to match your needs? Or if you are looking for low maintenance, see what type of landscaping is out back to see if it is something that can easily maintain itself. And always check out the view and does it offer you the privacy you are looking for in your new home?
Storage space: Don't just look to see if there's enough closet space, but look for closet placement, pantry and cabinet space, and extra closets that you can utilize to store decor and items you don't use regularly.
Other items to consider while there (but don't worry—an inspector will check out these items if it's the one for you!)
Under-sink cabinets: Check for possible signs of water damage due to leaky plumbing. This could save you a headache later when you're having to contract a plumber or replace rotten wood in your cabinets.
Electrical outlets: Make sure there are enough outlets for the appliances and other electronics you use in your day-to-day routine. If not, you can decide if that's a renovation you'd like to make.
Appliances: If they are included in the house, make sure they are in good condition. They should be on and working while you're there.
Under the rugs: Lift up any rugs to check the condition of the floor underneath. For example, older houses with wooden floors might have more scuffing or damage than tile floors. This is an opportunity for you to decide if you'd consider replacing the flooring in certain rooms.
Floor level: Check to see if the floors are level. Place a marble or another small, round object on the floor and see if it rolls consistently in one direction. Unlevel floors could be a sign of erosion underneath the house and damage to its structure.
Water spouts: Runoff from the gutters should be pointed away from the house, so take a step outside to see if this is the case. If the weather is particularly rainy, scope out the yard surrounding your house to see if the drainage system is properly working.
Make sure you can look past the neatly arranged furniture and focus on whether the house would be a good fit for you and your family. If you're looking for open houses in Sarasota, feel free to call me at 941.225.1500. I'll be happy to share my knowledge of the area and take the pressure off of you throughout the buying process.