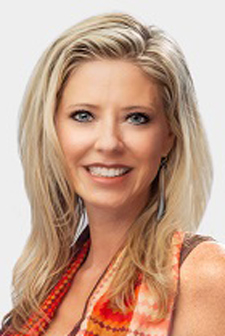 Now that spring has officially sprung, it's the perfect time to hit the "refresh" button on your home. Time to clear out the clutter in your junk drawer and start over with a more organized space! Are you ready?

Let's make a plan.
A spring cleaning schedule is the ideal way to maximize your time and to avoid getting overwhelmed by the tasks in front of you. Plan for what you can take on today, identify home chores for the week, designate projects for the month and set overarching cleaning tasks and goals for the season.

But first, declutter.
Before you dust, vacuum or clean surfaces, you must first declutter your space. Consider donating or throwing out old papers, clothes and unused knick-knacks. This can help you feel more productive and less cramped in your home. Once you've decluttered, reorganized and rearranged your space, it's time to donate any excess items or furniture.

For things you can't let go of, invest in storage bins. A deep, clear acrylic storage bin can be used in any cabinet to completely transform the functionality of the space.

Cleaning supplies: out with the old and in with the new.
Spring cleaning is the perfect opportunity to reset and grab new cleaning supplies to use for the season. Think about it: old supplies carry dust, dirt and grime and can spread it around your home. It's time to change your vacuum filter, disinfect all your cleaning brushes and washcloths and replace your toilet wand.

Speaking of new, it's time to change the air filters.
Be sure the air in your home stays fresh by swapping out your furnace and air conditioning filters. While you're at it, switch out your furnace filter with a fresh one – which may carry the effects of your spring cleaning well past summer and well into the fall!

Other items to add to your spring cleaning checklist:
Dust everywhere.
Wash windows and screens.
Scrub walls and baseboards.
Vacuum carpets and rugs.
Wax hardwood floors and wood furniture.
Organize all closets.
Don't forget to disinfect!
Are you ready to enjoy the comfort of a fresh, clean space this spring? Be sure you've added these tips to your to-do list. If you are ready to start fresh in a new space, I can help you find something to your liking in time for summer. Give me a call at 941.225.1500.