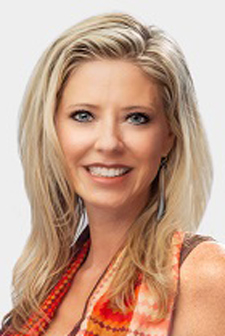 Move over Millennials, Gen Z is ready to make some big moves in our nation's housing market. According to Rocket Mortgage, 86.2% of Gen Zers want to purchase a home, and nearly 45% are looking to purchase their first one in the next five years. But, are you ready to make the big move and become a homeowner? Ask yourself these four important questions.

Sometimes, it is about the money, money, money. Can you afford it?
Whether you're a social media guru, a medical professional or sales liaison, having a stable income is one of the most important aspects of being a successful homebuyer. Not everyone has the money to shell out at any expense, but with a stable income, lenders will be more willing to work with you on your mortgage or down payment on your new home.

Are you ready to settle down? (Here, particularly.)
When trying to gauge whether you're ready to buy a house, it helps to have an idea of where your life is headed. As a homeowner, you usually have less flexibility than a renter to "up and leave" whenever you want. When you rent, if you're unhappy about where you're living, it can be easier to pull up stakes for a change of scenery. Owning a house, on the other hand, could limit your mobility.

Are you ready to put down roots where you are? Of course, you don't need to plan on living in the same city or house forever. But is this where you want to be for the next five years or more? Where you might want to raise a family?

What does my credit look like?
If your credit score is on the rise, you might be ready to be a homeowner. But what does that mean exactly? You can qualify for most mortgages with a credit score of at least 620, so aim high. Your credit score plays a major role in your ability to get a home loan. It's usually lower when you're just getting started, but as you pay down your debt and prove yourself to be a dependable borrower over time, your credit score will rise and make you more eligible for home loans, lower mortgage rates and could put you ahead of the competition in terms of buying.

Should I hire a Realtor for help?
And the answer, my friend, is always YES! If you're ready to make smart decisions about your homebuying experience, my best advice is to hire a Realtor. Not only will a tenured real estate agent be knowledgeable about the area you're looking to buy in, they can assist you with hiring help for inspections, repairs, maintenance and other important aspects of your experience. They will also ensure you're not being taken advantage of and get the best bang for your buck.

Are you ready to start your homebuying journey? Don't forget to have a solid idea of what you have in your bank account and what you want to invest in. If you're looking for a home in Sarasota, don't be afraid to give me a call at 941.225.1500. I can help you find the right home or condo for your budget and lifestyle.