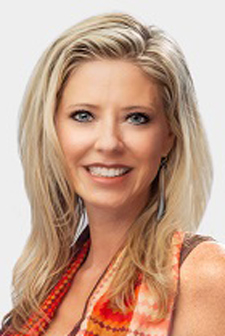 Congratulations, you found the home of your dreams! Once you've crossed your T's and dotted your I's during the closing process, you're ready for the big move – the finish line of the homebuying process. This next step might feel like a sigh of relief, but if you rush through the moving process out of excitement and anticipation, you might find yourself living your most frightening moving nightmare. Take a breath as I walk you through sketchy situations you should try and avoid for a seamless transition into your new abode.
Procrastinating to book a moving company
Procrastination is your frenemy. It may seem alright to wait until the last minute when you're the one paying, but if you wait too long to book a moving company, your fee will likely cost more. Pro tip: Once you have a date set, immediately start calling a few companies to gather price quotes. This is especially important if you're moving across the country, as more scheduling and coordination will be required.

Also note that the size of the moving company's truck may also affect the price. There's nothing fun about paying for a large, half empty truck that you didn't need. Make sure you give them an accurate description of all your belongings, and if possible, have a representative assess your items first and provide an estimate.

Side note: If you plan to have your friends help you move in exchange for pizza and beer, make sure you have a backup plan or a large group of volunteers in case anyone changes plans at the last minute.
Declining moving insurance
Keep those goodies good! If you have sentimental items and valuables like antiques or artwork, consider purchasing an insurance policy to give you peace of mind. Read the policy closely to verify deductibles and ensure your irreplaceables are covered. Most moving companies offer insurance, but your homeowners or renters insurance policy may cover the moving process.
Forgetting to measure your doorways and furniture
You have all your belongings packed safely in the truck and arrive safely in one piece, only to find they can't fit through the front door! Measuring your furniture and doorways before moving day will prevent delays in the process. You can plan ahead on finding the proper solution, whether it's removing the door from its hinges or disassembling your furniture. Your moving company will certainly help you with this, but giving them advanced notice will help when they compile an estimate. Delays that prolong the moving process beyond the allotted time may result in additional fees.
Guessing what's in the box
It might seem like a no-brainer, but always label your boxes. This simple task will save time when movers are bringing loads of boxes inside. When it's time to unpack, your kitchen utensils will be right where they should be and you don't have to dig around another room and carry them across the house.

Additionally, make sure all items are properly packed and mark any boxes with breakables as "fragile." The size of the box should also indicate what type of items should be inside. Save small boxes for heavier items like books. Larger boxes should have extra filling like newspaper or bubble wrap to prevent items from bouncing around or hitting each other inside.

---
Moving day is filled with a mix of excitement and confusion. Hasty preparation can lead to a slew of nightmares that will delay the pleasure and ease of moving into your new place. Do the proper legwork in advance, and then you can reap the rewards more quickly as you settle in and get acquainted with your new forever home.