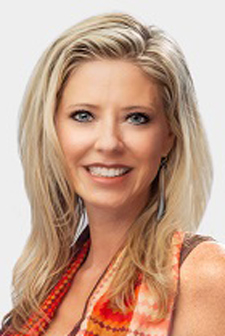 What is home staging?
You've seen photos of impeccably decorated homes in magazines, on TV or on social media. But, do you want to know a secret? All of them are staged.

Staging brings out your home's most impressive assets to help increase buyer interest and allow them to better imagine themselves living there. By minimizing your home's flaws and highlighting its best features, you're sharing your space in the most appealing way, thus leading to higher offers and quicker sales.

If you're working with a limited budget and are ready to put your house on the market, take a few quick notes on the four D's of DIY home staging.

Declutter
Step one and the most important step in the process – apart from cleaning – is overall decluttering. The house should feel like home to the potential buyers, just not *your* home. You want them to be able to envision what it would look like without your belongings in it. Be sure to clean out your closets, clear off countertops, ensure your shelves aren't overcrowded with knickknacks, and put away any personal photographs or eccentric decor. 

Deep clean
Now that you've decluttered, it's time to deep clean. Wash the windows and floors, shampoo any carpets, dust, polish, vacuum and clean debris off of ceiling fans and vents. Be sure to give your bathroom some extra love by adding fresh towels and new soap and toiletries. And, make sure beds are made and laundry or toys are picked up and put away.

Design
Touch up paint on walls, molding, stairwells, baseboards and potentially kitchen cabinets. Not only is a neutral coat of paint more buyer-friendly, having colors like gray, beige or pastels can also help brighten up the room and make it look more spacious.
The bigger the rooms seem to a buyer the better. Some tricks you can try include adding mirrors to create more light, opening blinds and curtains and removing rugs and unnecessary furniture.

Deodorize
Bad smells can be a dealbreaker. Try not to cook anything with a strong smell on the day of a showing and be sure to air the house thoroughly. Add fresh flowers to a few rooms to brighten the home and add some lovely smells. The flowers don't have to be expensive. Investing in candles, diffusers or air freshener also won't break the bank, just don't overdo it! Some clients can be sensitive to strong aromas.

Home staging, if done right, creates a relaxing and inviting atmosphere, where potential buyers would want to linger. A well-staged home will draw the buyers to online listings and showings, and, hopefully, will end in generous offers. Are you ready to stage your home and put it on the market? If you're selling in Sarasota, give me a call at 941.225.1500. I'll be happy to help you kick off your journey.