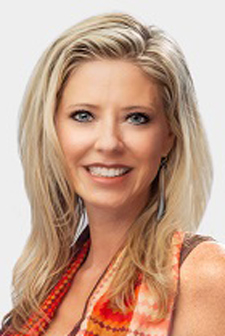 The real estate market is seeing record numbers among first-time homebuyers. Last year, 700,000 single-family home purchases were made by new homeowners, a 15.7% increase from 2019. If you're among the first-time buyers entering the real estate game, the homebuying process can seem like a daunting one. It's important to know what to get in order and what to expect in the days between the acceptance of your offer to closing day.

Choose your closing agent.
An escrow agent serves as a neutral third-party agent between the buyer and seller. This team verifies that each party meets the terms of the purchase agreement and ensures all paperwork, payments and transfer of the title are completed correctly. Your Realtor can offer you guidance on whom to select.

Schedule a home inspection.
An inspection of the property is an important step in the purchasing process. An inspection can find serious problems, such as water damage or broken appliances, that you may not have noticed in a previous showing. Separately, you should also schedule a pest inspection for termite and other wood-destroying insects.

Findings from the inspection can be negotiated in the final agreement. For instance, you can ask the seller to repair an issue before the closing date or request a sum of money to be subtracted from the initial offer. You also have the right to back out of a purchase if you're unhappy with the inspection findings.

Get an appraisal.
An appraisal assesses the property and calculates the value of the entire property. The value is determined by the property's condition, location and features. If you're taking out a mortgage, your lender will most likely require an appraisal to ensure they're not loaning more money than what the property is worth. If the appraisal is lower than what you offered, you can again negotiate with the seller to lower the price.

Conduct a final walk-through.
Take a final visit to the property a day or two before your closing date. This is your final chance to ensure the seller has completely moved out and no additional damage was made since the last inspection. If you negotiated with the seller to repair damage, this is the time to verify that this has been completed.

Prepare necessary documents for closing day.
Compile everything you need to ensure closing day goes smoothly. You'll need to bring your home inspection results, insurance documents, and a certified or cashier's check for applicable fees such as the down payment, closing costs, prepaid interest, insurance and taxes. Finally, be sure to bring two forms of a government-issued ID.

Get your pen ready!
Congratulations, you made it to closing day! Closing typically takes place at the closing agent's office. There, you will sit down with your real estate agent, closing agent and a representative from your bank lender. Don't forget to bring a reliable pen because you'll be signing a lot of paperwork. Documents you're expected to sign include the deed for your mortgage, a promissory note with your lender and the closing disclosure.

Please remember that buying a home is a major transaction. Therefore, even though there are several documents to sign, make sure you read through them carefully. If you have questions, you have professionals in the room to guide you. Don't feel rushed to sign through everything just because there are others in the room waiting for you. This is your moment.

Finally, once the seller completes their end of the closing process, you will then receive the keys to your new home!

—

The closing process may seem intimidating for first-time buyers, but don't let it deter you! Working with a trusted Realtor will ease your mind. Especially if you're a first-time buyer, you may not know who to hire for escrow, inspections and the appraisal. Not only will a Realtor connect you with the top professionals in town, a well-experienced one will guide you through the entire closing process, advise you in negotiations that fit your best interest and advocate on your behalf to other involved parties.
If you're looking for a trustworthy real estate partner or have any questions on the closing process, please contact me at AmyChapman@michaelsaunders.com or 941-225-1500.