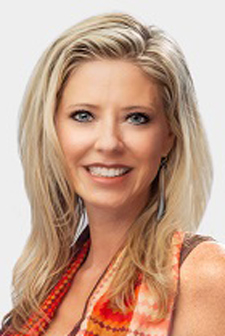 After the year we've had, we're all but counting down minutes until we can shout, "Happy New Year," and have 2020 in our rearview mirror. What better way to kick off a promising new year than with a new home? Whether you're single, married or have children, if buying a home in 2021 is on your list of New Year's resolutions, I have some tips for making your resolution a reality.

Gather resources.
Buying a home can be a long and sometimes arduous process. To make sure your ducks are in a row, the first thing you need to do is gather all the paperwork you'll need for approval. Search for important documents like income tax statements, pay stubs, W2s, proof of income, and banking and savings records. Once you have everything ready, you can hit the ground running when it's time to seek a loan. Though you may feel it's too early, you may also want to consider seeking out a real estate agent. With their knowledge of the ever-changing market, Realtors are an excellent resource for both buyers and sellers.

Start saving.
One of the most important measures you can take in the homebuying process is to start saving early and prepare your savings fund for the big purchase. Not only do some lenders require at least a 20% down payment to qualify for a loan, but you'll also need enough cash on hand for closing costs and other fees. Some practical ways to start saving money include canceling recurring subscriptions and memberships you don't use, cutting energy costs and pocketing away any additional, unexpected income, like your holiday bonus.

Check your credit.
Credit scores are a vital checkpoint in the homebuying process. It lets sellers and loaners know that you're good for your payment. Check your credit score and work to improve it if necessary. Pay down credit card balances and keep your credit utilization rate low. The more loans you apply for, the more utilization will accrue.

When you're ready to obtain a mortgage, make sure you avoid some of the most common pitfalls along the way. Some of the most common include:
Moving money around without first contacting your Loan Consultant.
Making any major purchases.
Paying bills late.
Applying for or opening new credit card accounts.
Closing any credit card accounts.
Changing banks or opening new bank accounts.
Maxing out or overcharging your credit accounts.
Taking out a new auto loan or lease.
Making large cash deposits.
Luckily there are a few things you can do to help you along the way. I suggest you obtain a pre-approval on your mortgage, pay all of your bills on time and continue working for the same company in the meantime.

If you're ready to start the new year with a new home, I can help you along the way. Whether you're seeking general real estate advice or perusing my latest listings, feel free to give me a call at 941-225-1500 or email me at AmyChapman@michaelsaunders.com. Happy New Year!