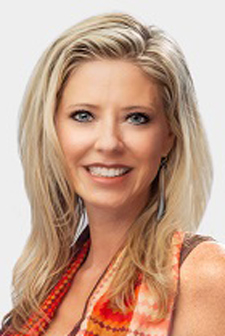 We're in the midst of winter, and although West Florida never reaches subzero climates, the season still calls for us to cozy up in our homes. The people of Denmark embraced the concept of hygge (pronounced HOO-guh) centuries ago, which involved transforming their homes into warm and welcoming havens. Even though Florida winters are nothing close to what Scandinavia experiences, there are several practices and home upgrades we can do to hygge your home and make it feel like a winter hideaway as we hibernate until beach season.

Warm up.
People huddling around a fire is a common pastime of the Danish, allowing families and friends to congregate and reconnect with each other. Most homeowners in Florida don't have fireplaces, but there are several ways to keep your home warm. If a new flooring project is on the horizon, consider installing heated floors to keep your toes warm when you step on the tile. You can also invest in a faux fireplace that functions like a space heater and doesn't make you mess with soot or gas lines.

Snuggle in soft fabrics.
To create maximum coziness, combine different textures in your bedroom and living room. Select fabric furniture and accessorize your pieces with heavy throw blankets, fluffy pillows and soft ottomans. Don't forget to add area rugs to bring a room together and give your feet something soft and warm to step on.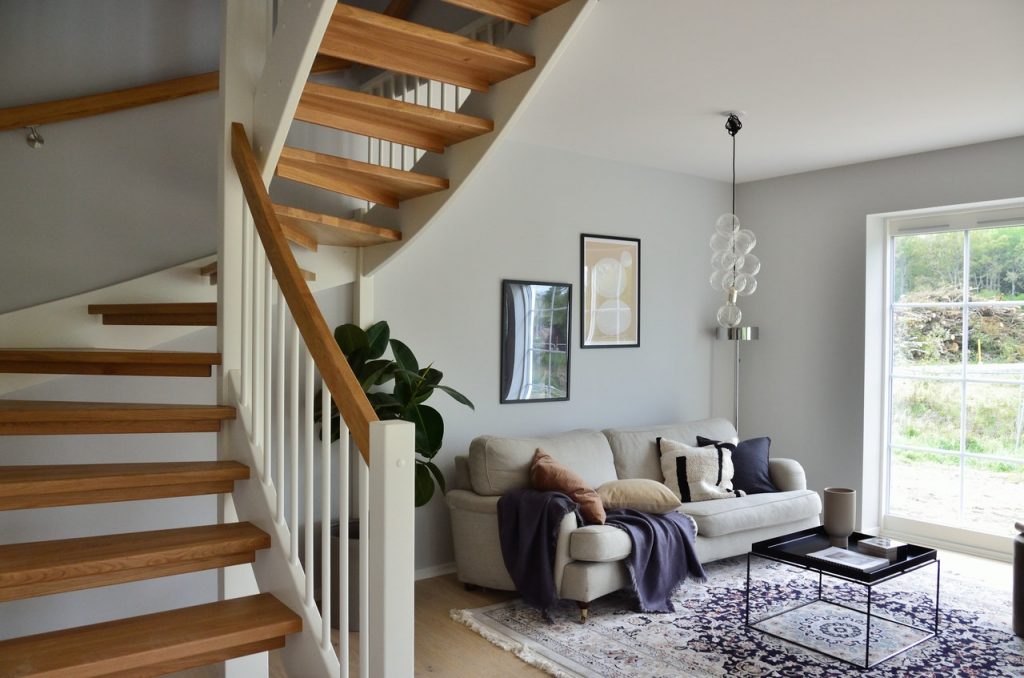 Switch your lighting.
Your choice in lighting is the first factor in establishing a room's ambience. Create a calming and warm feel with warm lighting. Cool white light bulbs energize a room and create a feeling of alertness and boost productivity. Save those for your kitchen, bathroom and garage. In rooms where you want a calming and relaxing feel, such as your living room, dining room and bedroom, add warm light bulbs. Also, light up some white, unscented candles throughout the room to amplify the mood. Warm lighting and candles create an inviting feel when people are congregating in your home, as well as help you wind down when you're recovering after a long day.

Say goodbye to clutter.
Clutter is the polar opposite of hygge. You want to create spaces that clear your mind and evoke calmness. Clutter, on the other hand, creates a sense of chaos and stress. Remove items around your home that aren't purposeful, aesthetically pleasing or sentimental. For more inspiration on how to declutter, check out my tips for a minimalist-inspired home.

---
You don't have to live in the Arctic or be a "Frozen" princess to practice hygge. At its core, hygge is less of a home trend and more of a state of mind. Scandinavians embraced the concept of hygge to keep their serotonin levels up in the wintertime when evenings are longer. A hygge lifestyle encourages connecting with people and resetting ourselves mentally, and it's not exclusive to winter months.

Additionally, a hygge-inspired home will better attract potential buyers if you're looking to sell. Creating a neutral, warm and cozy environment will instantly make visitors feel they're already at home, unlike more sterile or bold design concepts that they'd have to update or remove to make a space feel like their own.

Implementing a few of these hygge practices will help you create a haven that helps you unwind, keep your spirits up and appreciate the special people in your life, especially when the winter feels like a drag.