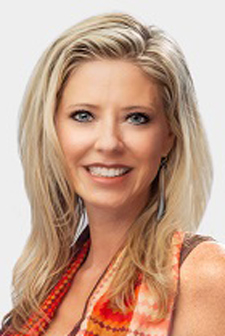 It takes a lot of time, money and energy to make a house look like a home. If you're thinking about selling, ensure your space looks aesthetically pleasing inside and out by amping up your curb appeal – from garden to shutters and everything in between. Consider these ideas to get you started.
New roof, who's this?
How old is your roof? Is the style up-to-date? Does it have any wear and tear? The state of a roof not only plays a huge part in your home's curb appeal, it can also make or break the buyer's decision on whether or not they should buy it. Consider installing a new roof, or replacing older materials. Some of the more popular types include shingles, slate tiles, concrete tiles and metal roofing. If you live in a neighborhood with an HOA, be sure to check to make sure you're following the right rules and compliances.
Live. Laugh. Landscape.
Is it time to update your home's landscaping? If you're not equipped to handle a DIY project of this magnitude, it's OK to hire a professional! Landscaping companies can help build large outdoor schemes like wooden decks, patios, awnings, gazebos and so forth, and offer advice on what would make the most sense in your yard.
Now entering: your dream home.
Finally, if you want to draw more attention to your home, consider designing a grand front entrance. This could include adding on a patio or porch, painting the front door a fresh color, cleaning or updating the handle and lock, adding some seating, revamping the lighting, pressure washing the walkway free of stains and debris and even adding some greenery. It will come down to how much available space you have, the budget and how big of a project you want to tackle.
Why does curb appeal matter? There are really no downsides to sprucing up the exterior of your home. Not only do you get to enjoy the luxury while your home is on the market, but it will also make your abode more appealing to buyers and help you score some extra change in your pocket on closing day.