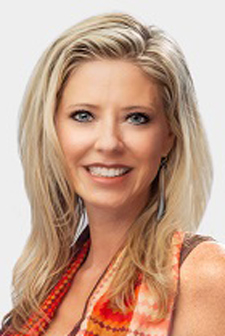 In a competitive housing market, buyers need to be prepared for what happens when a single property lands multiple offers: a bidding war. When demand is high and inventory is low, buyers need to be prepared to go above and beyond to make sure their offer stands out from the competition. With Florida's appealing weather and tax rates, today's housing market allows sellers the luxury to wait and find a buyer who's more serious. If you're on the house hunt and need to edge out the competition to secure the home of your dreams, I've got a few tips to have in your arsenal.

Money talks.
If you find yourself in a bidding war, make a good impression by increasing the amount of money you're willing to put down. A higher down payment means less money will be required for the bank to loan you, which is ideal if a bidding war is pushing the property's price above what it might appraise for. Don't forget to bring the necessary paperwork like pay stubs, tax forms and assets like your 401(k) to help back up your bid.

Speaking of money, if you have the cash to cover the purchase price, offer to pay up front instead of through financing. Ultimately, this eliminates the need for a lender to get involved, which can save you money in the long run.

Waive your (white flag) contingencies.
Contingencies are certain things that must be met in order to close a deal on a property. They give you the independence you need as a buyer to renegotiate terms and price. If they're not met, the buyer is allowed to back out without losing any money. By waiving your contingencies, you show just how serious you are with moving forward with the deal.

Unfortunately, there are risks you take when you choose this option. While it's still possible to back out after waiving your contingencies, you will lose out on initial fees like your earnest money deposit. Say you waive your inspection contingency and then find out during inspection that the home has serious issues, you're either going to back out of the deal and sacrifice the money you've put down or you will have to pay for expensive repairs once the home is yours. While waiving contingencies in a bidding war could be the extra push you need to get the house, you have to make sure the risk is worth it.

Need backup? Hire a Realtor.
If you're serious about winning a bidding war, you'll need an experienced partner by your side to negotiate terms on your behalf and guide you to make the most educated decisions to help you win the bidding war. They also have market knowledge, which is crucial in determining the fair market value of the home you're interested in. By enlisting an agent, you can feel confident that you won't offer more than the house is worth or more than you can afford to pay.

Sarasota may feel like a sellers market right now, but don't feel discouraged to find your forever home. In fact, now is a great time to take that leap and purchase a home. Interest rates are at a record low and homestead exemptions in Florida offer a more favorable property tax rate. Finally, renting costs you more money in the long run, whereas with owning your own home, you'll have the opportunity to build equity. 

If you have any questions or if you're looking to purchase a home in Sarasota, I'd love to be your guide and help you find the best strategy to fairly outbid your competition. Give me a call today at 941-225-1500 or email me at AmyChapman@michaelsaunders.com.